Today I wanted to share with you some amazing link parties! Some of my favorites.
1. Laura from Bits of Splendor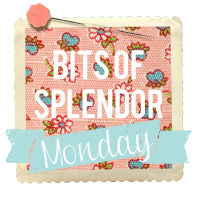 It truly is the little, distinct things that make life big. The important thing is taking the time to see them and I believe it can be in anything. A project, a recipe, a special moment or milestone, maybe just a word or picture you found encouraging.
"You will miss what matters most in life if you are only ever looking for the
2. Maegan from Chesterrific
5 Things I'm Loving Right Now!
Can be something coming up that month, or that day or week, or the book you're reading, or the movie you're going to see in a few days, or a new make-up you got, or shoes, or why your significant other rocks your socks, or a new recipe that is delish & makes you smile, or
or
or
... the possibilities are endless! Just tell us what 5 things are making you super happy right now
3. Jami from Call Me Blessed
How will you encourage someone today?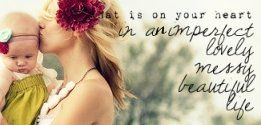 Sharing what is on your heart
5. Christy Lee from C.Lee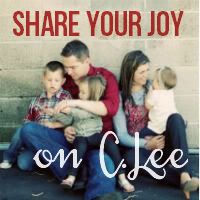 Please come and link up things that have brought you joy this week or anything fun you would like to share. Linking up is such a fun way to discover other blogs and I would love to read things you have posted about! XOXO
6. Emily from The Anderson Crew
So, I encourage you to Embrace the Camera too.
We have a link up every Thursday.
You don't have to be a mom to participate...as long as you are in the picture too, then you're embracing the camera.
7. Sarah from The Fontenot Four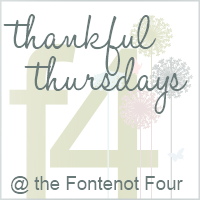 What are you thankful for? Share it here
All you need to do is document throughout the week some 'little things' that are a blessing, that make you smile. Could be as simple as the smell of rain on the sidewalks, or a new coat of toenail polish.
10. Rebecca from As Simple As That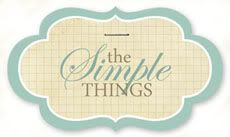 This party is all about celebrating the simple moments and simple joys that make you smile each week. So grab that camera, snap a photo or two and come share with us each Sunday!
And #11 is my very own!
Today I posted about my first ever link party!
I am very excited and hope you all join in!!
Just link up your favorite post from this last week!
You can also stop by Linkyhere.com where you can find a directory of more amazing link parties!!
You can even add your own!
I hope you all enjoy these parties and link up your own posts!!
Have a fabulous tuesday!
I am also linking up to another great party!