A great Pink Project by an amazing lady Brittnay Estes
from Naturally Estes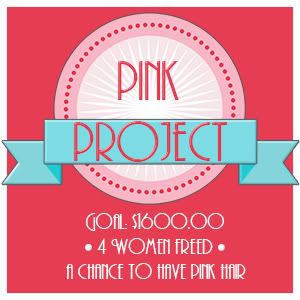 Check out what Brittnay is doing!
Pink hair now means
FOUR
women's lives have been changed! These women in Ethiopia have a right to life. A life outside of HIV/AIDS and the sex industry. They deserve to feel worthy, loved, and to love themselves. WE can be apart of that!
"Women and children are often the most exposed and abused victims of injustice, especially in the war-torn areas of Africa. In Nazaret, Ethiopia, Mocha Club helps rehabilitate women in Ethiopia who were forced into a life of prostitution as an attempt to escape their situation of poverty. The "Women At Risk" program provides spiritual, emotional, and psychological counseling and helps them find alternate means of income to support themselves and their children."
The Mocha Club
See more HERE and Donate