I am very excited about my newest craft! I fell in-love with these signs I found on etsy (
pinned
them) but sadly could not afford them... so after much thought I decided to try and make them myself! They are not nearly as good as
Tiffanys
from
grace for grace
but I think they turned out great!
Here you go...
This project has been something I have wanted to do for so long! It was very therapeutic for me this week. My husband was amazing and helped me sand them, mount the brackets AND hang them up! He is just the best!!
I have a HUGE blank wall needing some attention and these just seemed perfect!
I made each of my squares 6x6.
What do you think?
It was fun mixing colors to try and get what I wanted.
I would like to re-do the LISTEN one sometime but for now, it will do.
My little helper wanted to paint too so we made an extra for his hand print.
We had to try a few times so it kept getting darker but I think it is cute!!
I do believe my wall went from Drab to Fab! ;)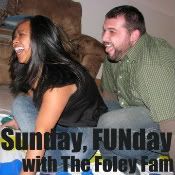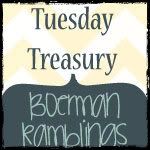 Making The World Cutter
The Girl Creative
Sumo's Sweet Stuff
The house in the roses
Be Colorful
Mad In Crafts