October Followers Fest!!
What an amazing thing these lovely ladies are doing!! Thank you
Casey
,
Danielle
,
Ilene
&
Jess
!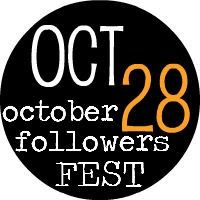 I am very excited to meet new people! Please leave me a comment and I will hop over to your blog and check it out!
Want to know a little about me?
I am a child of God
I am happily married to my best friend!
We have one son and can't wait for God to bless us with another!
Both of my parents have 7 brothers & sisters- I would love a big family (maybe not quite that big)
I grew up in Amish country
I really dislike elevators
I love string cheese but I am not usually patient enough to string the whole thing
I am not a big risk taker but would like to become more of one
I finally too a leap and opened an
etsy shop
this summer. :)
Thank you for taking the time to stop by and see what Nat's Knapsack is about!
Looking forward to meeting YOU!